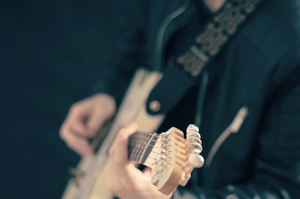 GUITAR LESSONS
We offer one on one  lessons and mentoring sessions designed to help you improve your guitar skills and musical abilities. Whether you are a beginner or an advanced player wanting to improve his/her chops, we can help you in your journey. Learn to play your favourite songs, rhythm and lead guitar, the magic of songwriting and improvisation. Above all we will aim to inspire you to develop a contagious passion for guitar playing.  Click here for more info.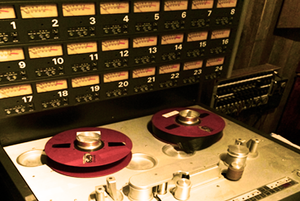 ARTIST PRODUCTION
We can help you with songwriting, planning your next recording project (cost and operations) , media exposure, preparing for live performance, adjusting your attitude for success and a lot more...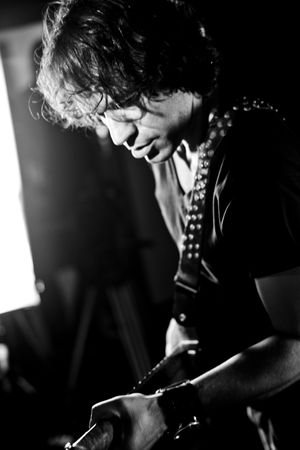 About
Originally started by Canadian born guitar man Wolf Mail Wolf Guitar School has been operating for about 11 years now. Wolf who has dedicated his life to music and helping other guitarists develop the fine art of guitar playing, started teaching  while on break from touring with his band. Based in Los Angeles, Wolf spent more than a decade recording and performing internationally with many artists before relocating to Australia, where he taught at the Australian Institute of Music.

Wolf Guitar School has helped hundreds of students to learn the guitar and developed their musicianship. It's a hands on teaching technique  based on passion, rigorous practice and commitment. The only requirement is the ability to commit to regular practice. Each student has its own portal webpage where videos and PDF tabs/notations are uploaded after each lessons. Twice a year, Wolf organises a performance where each student gets to perform live with a professional 5 piece band. Join us and benefit from Wolf's experience, accumulated over 25 years of touring the world as a musician and self managed artist.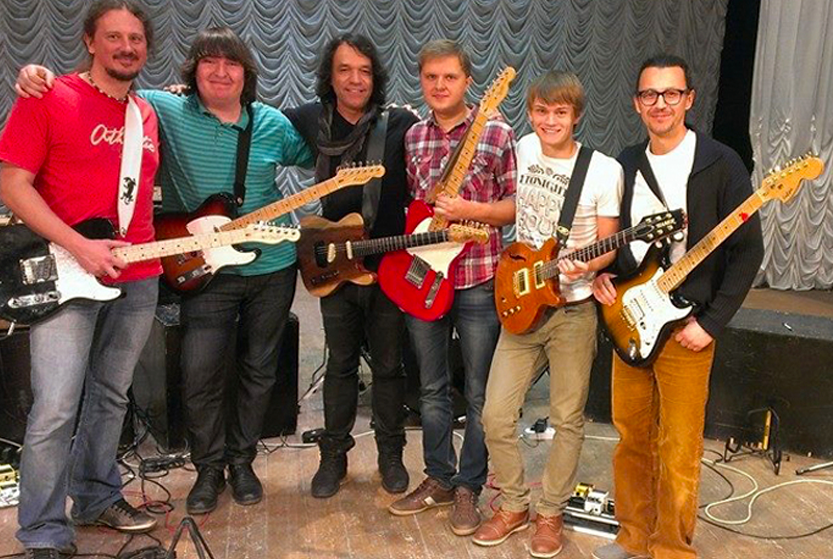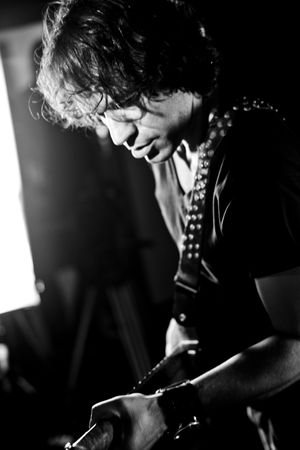 Testimonials
 "Wolf's innovative approach to teaching guitarists cuts through the mystery and get's right to the core. He combines theory, technique and inspiration to make learning a fun and insightful experience"  Rick A 
"Wolf is probably the best guitar mentor you can get and I'm lucky to have him as a friend. Takes you from the bedroom to the stage and shows you all aspects of the business. The most important note is the one you don't play.... Brian Mc
"I feel my understanding of the fretboard has opened up to a new level since I have started with Wolf. I find myself answering a lot of my own questions recently. It has been a totally enlightening experience"  Steven B 
"I have been learning guitar with Wolf for several years now. He's not the first teacher I've had but he is by far the best. The reason I say this, is first of all due to his ability to play the guitar, but that's not enough. A good teacher must be patient and able to drip feed knowledge to the student to build up their technique, confidence and ability to play. Wolf is able to do this and sustain his teaching standards over many years without overwhelming the student."  Andrew S
"On top of this theory and technique Wolf is able to pass on his experience of performing, playing with a band, recording music, setting up equipment and composing songs." John C